Activities Feasting
Medieval food is suprisingly good!
A formal lavish feast is central to most events. The cooks research medieval recipies and ingredients to prepare delicious 3 or 4 course feasts which are often linked to a particular region and/or period. Our excellent cooks ensure that everyone is well fed and do their best to ensure those with special dietry requirements are catered for (vegetarian, gluten free, etc).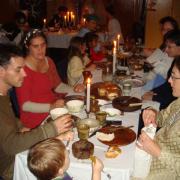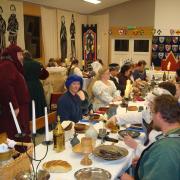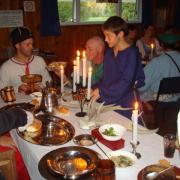 There is often entertainment between courses and frequently a surprise or two!
No-one goes hungry at an SCA event!