Labour weekend Living History Camp
Submitted by

Edward Braythwayte

on Mon, 2017-08-07 07:04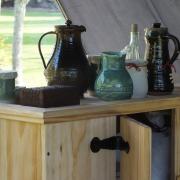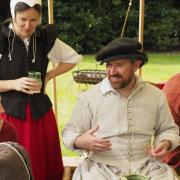 Come and camp 'off grid" at Braythwayte Manor in Rotorua this Labour Weekend. Wake up to birdsong and the smell of woodsmoke and freshly baked bread..
Relax and enjoy the company of like-minded souls, work on projects, play music, cook over the fire...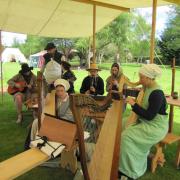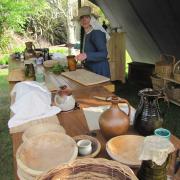 Camp opens at 4pm Friday 20th and closes 2pm on Monday 23rd October. 
All food will be provided as part of the event including a light supper on the Friday evening.
Activities:
There will be no set schedule of activities. Bring musical instruments, weapons, projects etc and join in with whatever is happening.
Since all of the food will be prepared in the camp and cooked over the fire or in the bread oven there will be many opportunities to join in with camp cooking!
We will hopefully be pit firing some earthenware vessels overnight on the Saturday.
If you wish to teach a class or run a workshop and want to advise people ahead of the event please let us know on your booking form.
As this event has a focus on living history it would be greatly appreciated if you would make every effort to keep mundane items hidden from view around the main encampment. Eg decant beer or wine into a period looking vessel and leave the modern bottle in your tent.
Event fees:
ADULT:                   Up to 24hrs = $20   (So full event = $60)
CHILD (5 - 15)        Up to 24hrs = $10   (So full event = $30)
Under 5s                FREE
Note: 16 and 17 yr olds pay as adult.
ADULT NON-MEMBERS (18+) will need to purchase $2 event membership.
Please pay your event fee promptly when making a booking. 
Bookings will close 14th October. Refunds will not be given after bookings have closed, other than for exceptional circumstances.